H-00198 Christmas Stockings
These lovely Fair Isle patterned Christmas stockings are easy to knit on double pointed needles. Never knit socks or worked with dp needles before? Get a copy of Maggies Rags' TM Tips for Starting Socks.

Worsted weight wool or wool blend yarn
#5 Needles (US)
Gauge: 11 st = 2"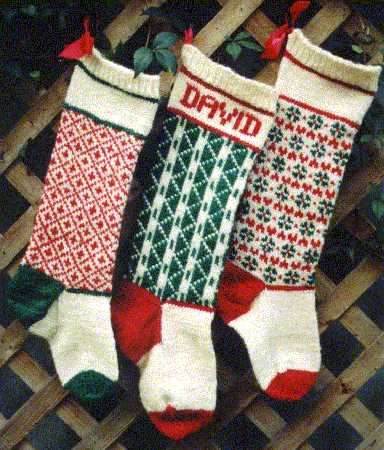 Questions or suggestions? Contact us
All text and images copyright © 1998, 1999, 2002 Margaret K.K. Radcliffe