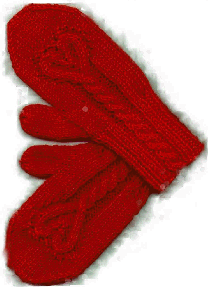 Knitting and Dyeing Workshops, Book Signings, Conferences, and Festivals
This page was updated 21 November 2021. Several more workshops are under discussion for 2022. As soon as they are confirmed they will be added to this page. See the Classes page for information on offerings and scheduling workshops taught by Margaret Radcliffe.
November 3 - December 8, 2021 – Shave 'Em to Save 'Em Hats & Scarves Challenge, sponsored by The Livestock Conservancy.
Four online class meetings, Wednesdays at 7-8 pm Eastern time. Note that the class schedule has changed. The final class will be on Decmber 15. Register at SE2SE Fiber Challenge: Hats and Scarves
Session 1 (November 3): Hats and Scarf styles and sizes, choosing a pattern, and best cast-ons
Session 2 (November 17): Hats – Easy approaches to working without a pattern, matching hats and scarves, troubleshooting, fitting
Session 3 (December 1): Scarves – Easy approaches to working without a pattern, matching scarves to hats, troubleshooting
Session 4 (December 15): Finishing, embellishments like fringe, pompoms, and tassels, and borders
January 8, 2022 – Upstate NY Knitting Group (Online)

The Making of a Knitting Book: The Knowledgeable Knitter
March 10-12, 2022 – Carolina FiberFest, Raleigh NC – carolinafiberfest.org
Schedule subject to change by conference organizers. Please check their web site for registration and final scheduling info.
3/10/2022 2pm - Bind Offs for All Occasions
3/10/2022 6pm - My Journey Through the Heritage Sheep Breeds
3/11/2022 8am - Introducing the Ouroboros Moebius
3/11/2022 12pm - Yarn Optimization: How to Bring Out the Best in Every Yarn
3/11/2022 4pm - Bring out the Best in Your Variegated Yarn
3/12/2022 8am - Cast On Cornucopia
3/12/2022 12pm - Edges Bordering on Perfection
3/12/2022 4pm - Lazy Knitter's Guide to Pattern Stitches
September 4-10, 2022 – Maine Knitting Cruise, Schooner J&E Riggin, Rockland, ME – https://www.mainewindjammer.com/sailing-cruise-schedule-next-season/
Knitting Problem Solver
Follow Margaret Radcliffe on Facebook
Follow magsrags at www.ravelry.com
Questions or suggestions? Contact us
All text and images copyright © 1998-2021 Margaret K.K. Radcliffe