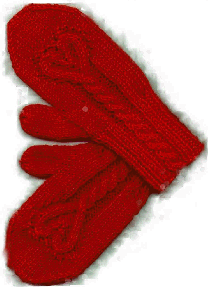 Knitting and Dyeing Workshops, Book Signings, Conferences, and Festivals
This page was updated 8 December 2018. At this time Margaret Radcliffe is fully booked for 2019 and will not be scheduling any additional teaching jobs until 2020.
February 14-17, 2019 - Madrona Fiber Arts Winter Retreat, Tacoma, WA - madronafiberarts.com
Ouroboros Moebius Design Workshop
Bring Out the Best in Your Variegated Yarn
The Knitter's Guide to Pattern Stitches
Fiber, Structure, Texture: Knitting successfully with novelty, luxury, and designer yarns
March 23-24, 2019 - Salt Lake Knitting Guild, Salt Lake City, UT - saltlakeknittingguild.org
Helix Knitting
Luxury Yarn Workshop
Wonderful Woven Stitches
Introducing the Ouroboros Mobius
April 26-28, 2019 - Dayton Knitting Guild, Dayton, OH - daytonknittingguild.com
Getting the Best from Your Variegated Yarn
Edges Bordering on Perfection
If You Can Knit a Triangle, You Can Knit Anything!
It's Not Wool!
June 21-23, 2019 - Houston Fiber Fest, Houston, TX - www.houstonfiberfest.com
Bring Out the Best in Your Variegated Yarn
Bind Offs for All Occasions
Circular Knitting 5 Ways
Finishing Techniques for Handknitters
Seaming Without Sewing
Slipped Stitch Patterns
September 2-7, 2019 – Maine Knitting Cruise, Schooner J&E Riggin, Rockland, ME – www.mainewindjammer.com/maine-knitting-cruises
Bring your current knitting projects and questions and enjoy wide-ranging knitting discussions geared to all levels of knitters and relaxed lessons tailored to your individual interests. This year "It's All About the Fiber" for this 6-day/6-night knitting cruise with Margaret Radcliffe! Plant fibers like cotton and linen, slinky yarns like silk and rayon, luxury yarns like cashmere and alpaca all present a challenge to knitters, especially if used in a pattern designed for that all-forgiving fiber, wool. Even wool from different breeds of sheep behaves differently when you knit it up. We'll play with different types of fiber, see how they behave, and learn to make the best of all of them in our knitting.
November 17-22, 2019 - John C. Campbell Folk School, Brasstown, NC - www.folkschool.org
Dye Your Dreams, Knit Your Rainbow - Hand dye your own multicolor yarns for the effects you want, then knit fabrics to showcase their colors. Explore the interactions between color, pattern stitch, and knitted garment. You'll learn to choose colors that work together and a collection of dyeing techniques for home use that require no special equipment. Plan on a week packed with creativity, experimentation and discovery. Basic knitting skills are required to take advantage of knitting content; however, crocheters, weavers, and spinners are welcome!
Follow Margaret Radcliffe on Facebook
Follow magsrags at www.ravelry.com
Questions or suggestions? Contact us
All text and images copyright © 1998-2018 Margaret K.K. Radcliffe