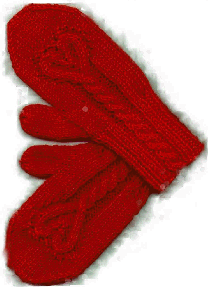 Special Events: Book Signings, Conferences, Workshops, and Festivals
This page was updated February 6, 2018. Maggie has significantly reduced her teaching engagements in 2018 to allow more time to work on her book-in-progress and other projects. At this time, there are only two events scheduled for 2018 and we don't expect to add many more; however, any new events will be added to this page as plans are confirmed.
March 3-4, 2018 - Ewe Fine Fiber Goods, Charlottesville, VA - ewefibers.com
Cast On Cornucopia
Finishing Techniques for Handknitters
Dreaded Disasters
May 27-June 2, 2018 - John C. Campbell Folk School, Brasstown, NC - www.folkschool.org
Dye Your Dreams, Knit Your Rainbow - Hand dye your own multicolor yarns for the effects you want, then knit fabrics to showcase their colors. Explore the interactions between color, pattern stitch and knitted garment. You'll learn to choose colors that work together and a collection of dyeing techniques for home use that require no special equipment. Plan on a week packed with creativity, experimentation and discovery. Basic knitting skills are required to take advantage of knitting content; however, crocheters, weavers, and spinners are welcome!
September 3-8, 2018 – Maine Knitting Cruise, Schooner J&E Riggin, Rockland, ME – www.mainewindjammer.com/maine-knitting-cruises
Bring your current knitting projects and questions and enjoy wide-ranging knitting discussions geared to all levels of knitters and relaxed lessons tailored to your individual interests. Our focus this year will be on "Maggie's Top Knitting Tips." After a professional knitting career spanning three decades and four successful knitting books, Maggie has a huge store of knowledge to share. From cast ons to bind offs, working pattern stitches and reading charts, shaping and finishing, measuring gauge and fixing mistakes, she'll share her favorite knitting tips and tricks to make your knitting flow smoothly and every project a success.
Follow Margaret Radcliffe on Facebook
Follow magsrags at www.ravelry.com
Questions or suggestions? Contact us
All text and images copyright © 1998-2018 Margaret K.K. Radcliffe